Monday, May 24, 2010 at 09:00AM
I just did my weekly grocery shopping. (I know, boring start but please keep reading, it gets better)
It took me about 30 minutes, I saved over $15.00 with store specials and coupons, and I never left my house.
I spent a little over $100, got enough stuff for the week, and even organic meats, fruits, and veggies.
I KNOW!!!
I usually spend $200 even buying things on sale. But because I can see my cart filling up online I know just how much I've spent and it's easier to stick to my list.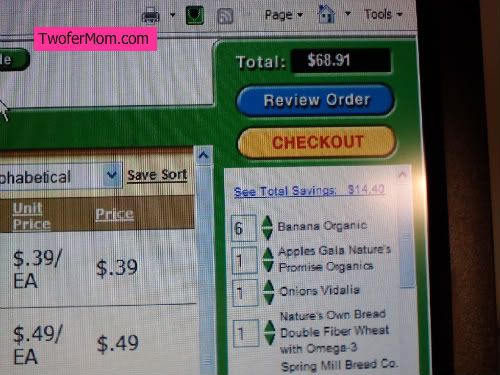 I can see my Peapon online grocery shopping bill as I shop
Plus, I don't have to do all the lugging in the cart, onto the counter, into the car, then into the house.
My groceries will be delivered to me tomorrow between 12:00 and 2:00 pm and because I chose that time... I got $1 off my order because it was a 'green' delivery time!
Seriously????
Peapod by Giant is rockin my sock with this online grocery and delivery thing.
Recently I went on a tour of the facility and got to see first-hand the fresh selection of meats, veggies, fruits, even deli items. I got to see the people who hand-pick the items. And I got to see the UPS-based technology that goes into their delivery driver scheduling.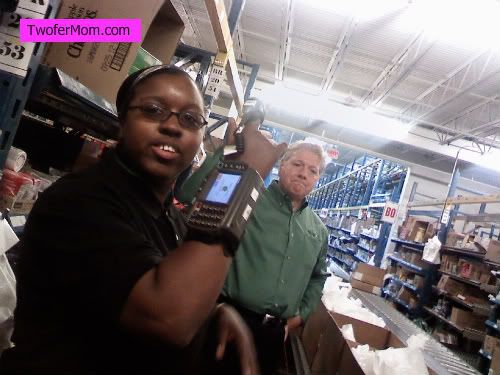 Peopod pickers wear finger barcode scanners to keep your order moving - cool!
Organic broccoli stays fresh in the chilled area
Really juicy cubes of beef (all-natural too)
A few things to note and a coupon for your first Peapod order
Here are a few very cool things I learned on this tour:
Peapod by Giant has a full selection of organic fruits, vegetables, bread, and even all-natural beef and poultry
The produce you get from Peapod is actually fresher than the produce you get inside a grocery store because Peapod produce is kept chilled at the perfect temperature and right up until it's delivered to you.
You can arrange to be home for delivery or not. If you are not home (unattended) chilled items are delivered in their own fancy cooler with freezer packs.
Peapod does accept coupons in addition to having weekly specials, and they even have access to printable coupons right on their site.
For TwoferMom.com readers...
Get $15.00 off your First order* at Peapod with code: BLOG2010
*limit one per household and expires June 30, 2010

For more information and to sign up visit Peapod.com, become a fan on Facebook, or follow Peapod on Twitter.
Janine
Disclosure: All opinions expressed here are my own. Peapod by Giant gave me a tour of their facility where I also received a goody bag and $50.00 gift card, but they neither reviewed nor approved this post prior to publishing.
tagged
Giant,
Peapod,
coupons,
grocery delivery,
online groceries
in
coupon,
website review