Wednesday, September 14, 2011 at 09:00AM
Did you know that honey does not spoil?
Me neither. That fact would have come in handy last year when my huge Costco-sized container of honey crystalized and I was trying to decide if I should toss all $14 of it.
It took National Geographic to design an app that my kid is hooked on to educate me about the shelf-life of honey.
The Weird but True app give you an interesting fact with every swipe or shake.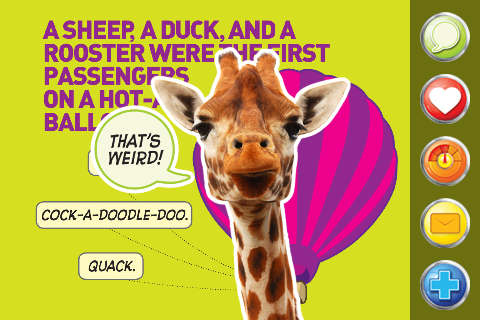 Inspired by the National Geographic book series of the same name, Weird but True has some of the strangest facts that can be ranked with your vote on the weird-o-meter.
Here is what Ellie thought:
The Weird but True app is available for iPhone and iPad on iTunes.
Also, be sure to check out the Weird but True Collection
on Amazon.
Disclosure: I received the app for free but all experiences and opinions are my own. This post was neither reviewed nor approved prior to being published. Some links are affiliate links.