Friday, October 8, 2010 at 09:00AM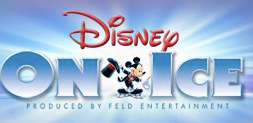 OK, so last year I was thrilled to find out just how much fun Disney on Ice really is and that the Twofer are most definitely NOT too old to enjoy it! In my mind I was thinking they would be a little bored but the lighting, effects, and music were all classic Disney and we thoroughly enjoyed ourselves.
I can't wait for this year's Disney on Ice Toy Story 3!
We just saw 'Toy Story 3'
a few weeks ago and the whole family really enjoyed it. Now that we are 'into' Toy Story and the characters, I'm really looking forward to seeing this year's Disney on Ice show featuring the Toy Story 3 characters!
Disney on Ice in Fairfax October 20-24th
Want to see the show? It's coming to the Patriot Center in Fairfax (a great, intimate venue):
Show Times:
Wednesday, October 20 @ 7:00 p.m.
Thursday, October 21 @ 7:00 p.m.
Friday, October 22 @ 10:30 a.m. and 7:30 p.m.
Saturday, October 23 @ 10:30 a.m. 2:30 p.m. and 6:30 p.m.
Sunday, October 24 @ 12:30 p.m. and 4:30 p.m.
Buy your tickets now through Ticketmaster and you might even ask about the $15.00 seats since the Patriot Center is small enough to offer great views from every seat!
Janine
Disclosure: I am receiving free tickets to the opening night Baltimore show of Disney on Ice Toy Story 3 for the purposes of a review. All opinions expressed are my own and this post was neither reviewed nor approved prior to being published. Some links are affiliate links.
tagged
Disney on Ice,
Toy Story 3
in
event,
family,
sponsored post