Wednesday, July 14, 2010 at 09:00AM
This spring I was thinking of joining a CSA (community supported agriculture) for a weekly supply of fresh fruits and veggies. As I was browsing the site, I found a local organic farm that sells beef, chicken, eggs, as well as other goodies.
I realized how much I could save buying organic beef in bulk, and in fact, the more I buy, the lower the cost per pound. A quick email out to my neighbors and 5 of us decided to split half of an organic, grass-fed Black Angus (about $4.00 a lb for hung weight).
Here's how it looks.
That's over 300lbs of cow butcherd, frozen to below 0, and packaged in 1-2 lb ground beef packs, steaks, and roasts.
Nicely stamped which made it much easier to divide the loot.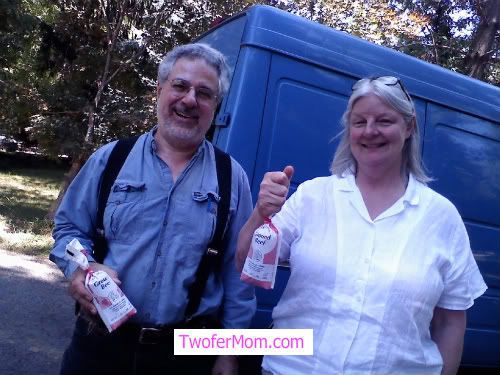 Nick and Tory from Nick's Organic Farm (so friendly, informative, and accomodating). They joked about holding the pitchfork between them but I offered them a pound of ground beef instead.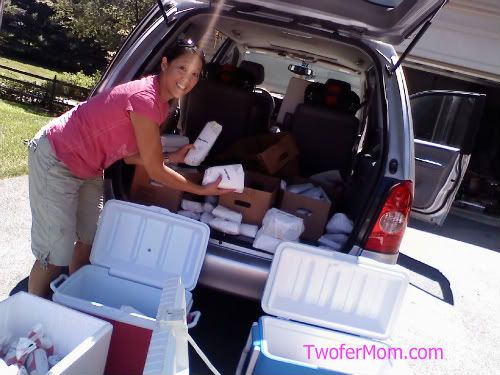 Sorting the loot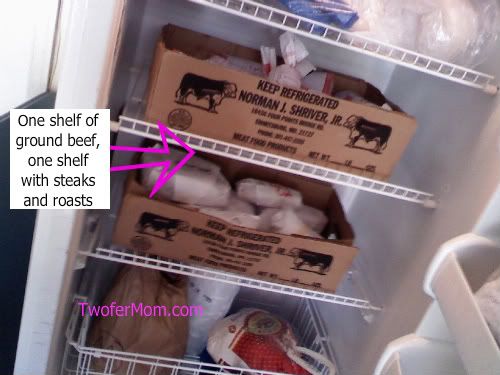 1/10th of a cow equals about 23 lbs of ground beef and 16 other cuts of steaks, and roasts. I separated the ground beef into a box on one shelf in the freezer and all the other cuts into a box on another shelf.
Some of the cuts were not familiar to any of us so we all agreed to take notes as we cook our loot this summer. I pulled out a couple of steaks to thaw and we'll eat them this week. I'll let you know how it is!