Monday, September 5, 2011 at 08:25PM
A friend of mine has started a new website to,
"carry the weight of empowerment instead of the weight of our flaws on our shoulders"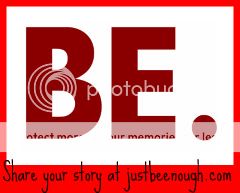 I want to share. I mostly want to share because for every 20 posts that bloggers link up here, Bellflower Books will donate a memory book through Crickett's Answer to a woman fighting breast cancer.
But I want to share because lately I've been trying REALLY REALLY hard to simply accept that I can't do everything.
I've been trying to be a good community member for my DC Moms friends but all I can come up with is a few minutes a week to browse the email digest and post things like, "I suck." to the group. Why do I feel like I suck? Because I simply can't offer people a lot of support right now. I'm struggling to keep up with the bare minimum in my own life.
I want to give more.
I want to give more to my online community, to the school, to my husband, my kids, my mom....
But right now, I can't.
And somehow, I have to be ok with that.
Whether anyone else is or not.
That's my reality.
I have to believe my worth is not measured in how much of myself I give to others. Because I can't give much, until I've taken care of myself.
It's like the oxygen mask on the airplane. First you put your mask on, then you put the mask on the child.
It's all I can offer right now.
And it's enough.
For more really cool posts visit Just. Be. Enough.

tagged
me
in
just for me
Email Article