Wednesday, November 24, 2010 at 10:28AM
Kids Love to Play Mailman
This morning as we visit Grandma for Thanksgiving the Twofer are playing mailman and I get this lovely letter: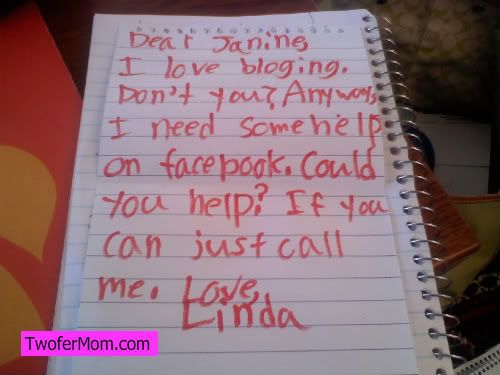 It made me think of how strange it is that my kids are so in tune with words like blog, blogging, Facebook, even Twitter.
And then I remembered another piece of 'mail' they brought me earlier last week that I shared with my Buzz Cooperative business partner, Linda who giggled along with me.
You just never know what information the mailman is picking up do you?
Have your kids surprised you with mail that made you giggle?
Janine
tagged
indoor play,
mailman,
twincident
in
parenting,
twincident
Email Article