Monday, September 13, 2010 at 09:00AM
We have some very special memories of Disney.
First there was the surprise trip we took for The Twofer's 6th birthday.
Then there was the trip with took last year for the Disney Social Media Moms Celebration.
Between the two, I am left with some daily reminders of how much our family enjoys Disney.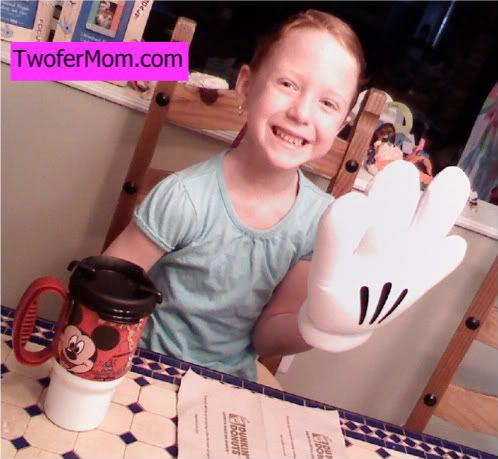 And it seems like the folks at Disney enjoy having me around as well!
I'm having Dinner with Disney to Celebrate their Dining Promotion
This Thursday I'll be heading to a classic Washington, DC restaurant, The Old Ebbit Grill to learn more about Disney's own unique dining experience.
You've read before how I loved the Disney dining program and recommend it for anyone who heads to Disney for more than a day. But did you know Disney has over 200 restaurants on the 40-square mile property? Disney has everything from convenient kiosks selling Mickey ice cream bars, to casual walk-ups serving comfort food, to AAA 5-Diamond rated restaurants like Victoria & Albert's!
Book Your Disney Vacation and Take Advantage of a FREE Dining Plan
Disney Dining Plans are now FREE when you book at trip to Disney! This is the greatest promotion because you pay for your tickets and room ahead of time, and once you are there, you will hardly spend any money! You can easily budget for this vacation, and you don't feel like you are nickel-and-dimed once you are there. It made it very easy to relax and enjoy our trip.
I can't wait to learn more about this special promotion and all the different restuarant to try on our next Disney visit. I've heard of people using their park-hopper passes to head to different parks just for dinner at a certain restaurant but I have yet to try it!
What are your favorite Disney restuarants? Have any questions you want me to ask on Thursday? Leave me a short comment and let me know!
Janine
Disclosure: we paid for our first trip to Disney on our own and the trip we took for the Social Media Moms Celebration was deeply discounted. All opinions are my own and the tears I shed during the fireworks were real and in celebration of the fact that I was so happy to be experiencing Disney with my girls and be able to give that gift to them for their birthday. It truly is a magical place.
tagged
Disney,
Disney dining,
Mickey
in
family time,
travel
Email Article