Friday, September 10, 2010 at 09:00AM
The twins love to play dress up in my closet. They love the handbags, the scarves, and Em especially loves my shoes. Here's what the floor of my closet looks like after she is done:
But there is one pair of shoes that are off limits and apparently even The Mister knows this.
Me, whining... "Ohhhhh - Emmmmm! Can you please put my shoes back when you are done with them!"
Em, "I'm sorry mommy!"
Me, "Oh nooo - not my Jimmy Choos."
To my shock and surprize I hear from The Mister,
"Jimmy Choo?!?! You have Jimmy Choo shoes?? Em you are not allowed to play with those shoes!"
Me after picking my jaw up off the floor, "YOU know Jimmy Choo?"
The Mister, "Everyone knows Jimmy Choo! When did you get those??"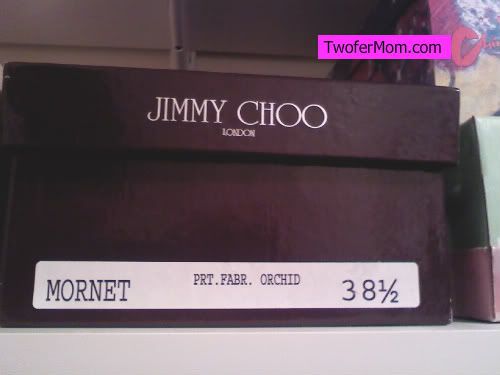 The Mister - football loving, fashion hater who broke into a sweat when I brought home an orange shirt (he's never branched out beyond navy, white, green and grey). This man knows Jimmy Choo?
Everyone. Knows. Jimmy Choo.
But not everyone can wear my Choos.
Janine