Friday, May 28, 2010 at 09:00AM
That's a complete lie. I'm not at all ready to be in a bathing suit. But I'll do it for the kids.
So what am I going to wear?
Suit and tie
It just so happens that last year I bought a really fabulous (and expensive) Jag swim suit at the beach and of course I see it THIS year at Costco for half the price. BUT... they also had this Wrap Skirt by Jag
suit at half price so I bought it! It's cover up my 'trouble' spots (or at least the ones causing the most trouble) with a built-in skirt that ties on the side: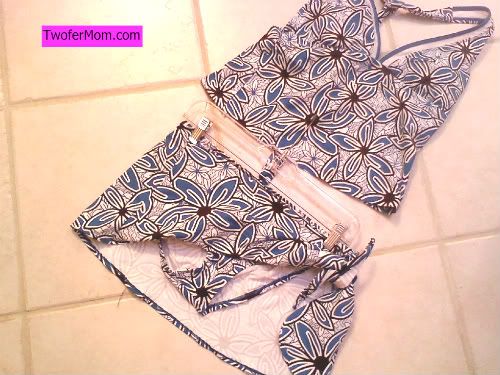 JAG swim suit with built-in wrap skirt that ties on the side
Shades
It's about time I treated myself to some grown-up glasses. And by that I mean shades that cost more than $10 and that I purchase annually at a rest stop on the New Jersey Turnpike.
I'm loving the Ray-Ban Bubble Wrap Aviator Sunglasses
kinda like these:
Ray Ban image via d3b...* on Flickr
Fit Flops
I bought these last year and I don't think they ever left my feet. FitFlops
are the most comfortable thongs I've ever had. They were perfect for strolling all day at Disney, and they work your tushy too! Each year the first day or so I wear them I notice my legs are a little sore and I forget why (obviously it's NOT because I'm working out).
I think I need a new pair and I'm eyeing up these silver FitFlops
:
What are you wearing to the pool?