Monday, April 5, 2010 at 09:00AM
Last week was Spring Break in these parts and y'all know I'm not one to stick around and do crafts all week unless I have to.
So, I packed up The Twofer and headed up to Grandma's for a few days and with good reason. Their cousin had given them each an American Girl gift card at Christmas so this was a perfect time to use them.
Except that it wasn't perfect.
Because it was Good Friday.
What crazy persons go into NYC on Good Friday AND go to the American Girl store? Well the very same crazy people that head into NYC the day after Christmas!
But when you look at these photos and see the smiles you'll see that we might be a little crazy, but it's worth it!
I'm ready for some shopping with my girls!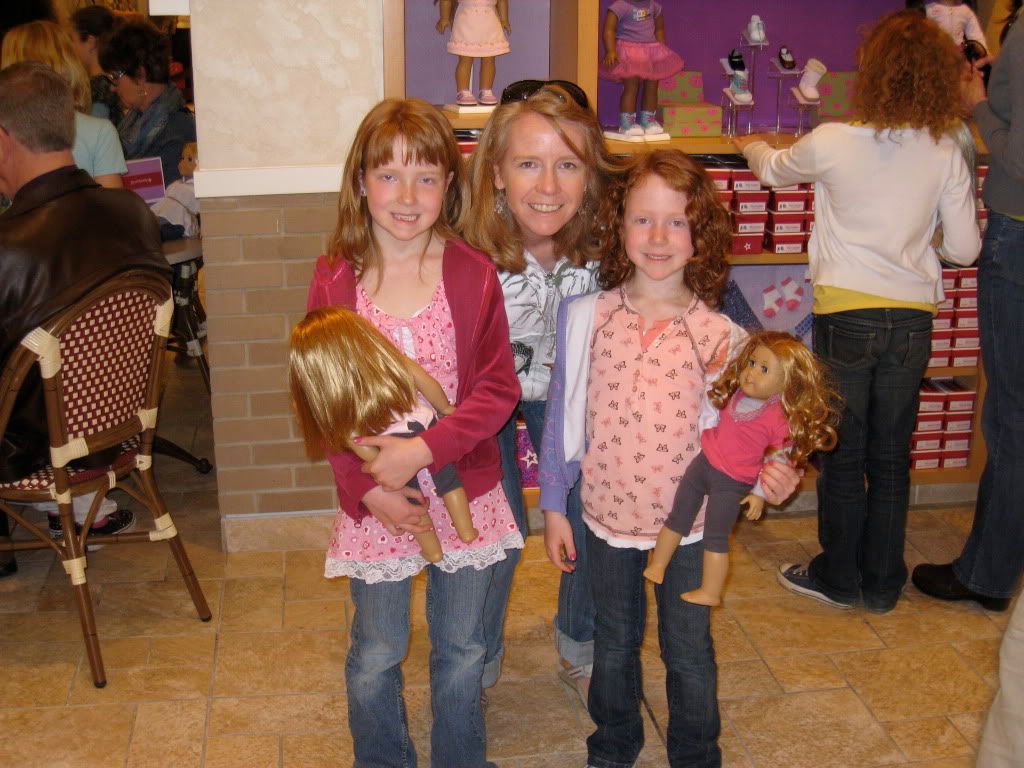 TwoferMom and the Twofer enjoying some girl time
You can't begin to imagine the choices we faced. So much so, that we had to take a break in a quiet corner so Em could make up her mind!
Wall of clothing choices at American Girl
Em eyeing up the shoes instead of the camera
Two kisses for Grandma
Thank you Grandma!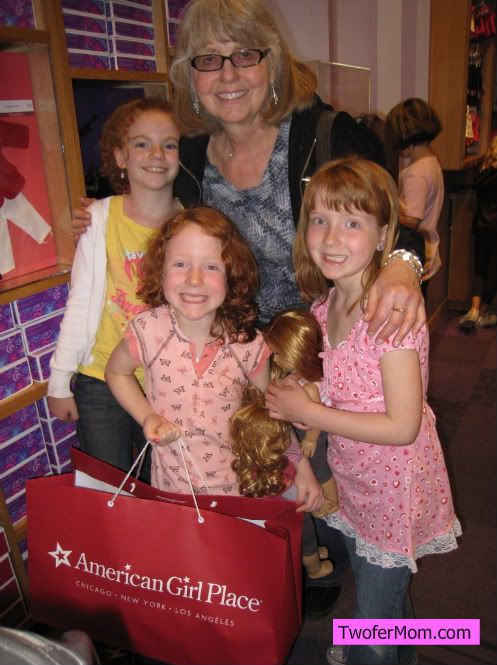 Smiles and a big bag of loot!
El saw one of the dolls posed with this violin set and she just stared and stared. I asked her what she was looking at and she said, "Mommy, look! It's soooo beautiful!" You just never know what will catch a child's eye.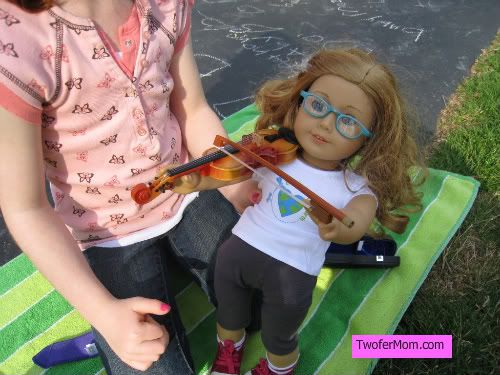 El with the most surprising must-have of the day
I'm curious, anyone else surprised by what you child has fallen in love with?
Janine
tagged
American Girl,
shopping wtih Grandma,
twins,
twofer
in
event
Email Article