Monday, December 13, 2010 at 09:01AM
Every year I make the same mistake. I bring the ornaments out the same day that we decorate the tree.
This year I learned my lesson.
Ornaments are to be brought out from storage at least 48 hours before the tree.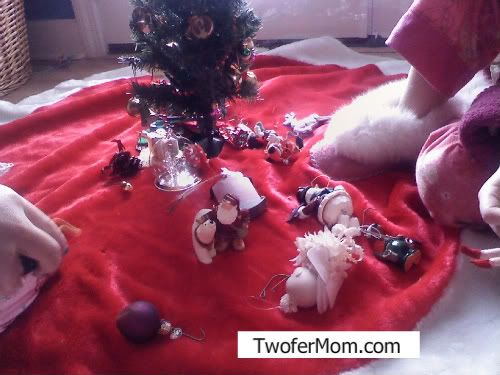 Why?
Because if you don't, the tree will be un-decorated within an hour of going up.
Kids, or at least my kids, need to play with the ornaments. Every year we decorate the tree and without fail I find certain ornaments all over the house...in a make-shift dollhouse, playing with the Barbies, and scattered across the floor in a parade.
This year I remembered to bring the ornaments out early and not only that, I had a mini tree too!
The Twofer took the mini tree and set it up where the real tree will go.
And then the play commenced!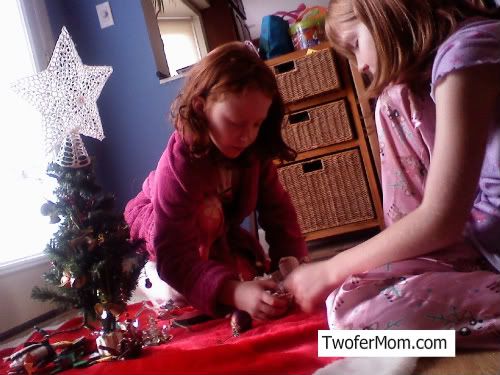 I'm hoping they had enough time to play and that the tree will stay decorated this year.
What do you think?
Janine
tagged
Christmas,
holiday,
ornaments,
twincidents
in
holiday,
twincident
Email Article