Friday, January 22, 2010 at 10:00AM
Dress-up shoes and jeans? Why not? I'm pretty sure Jimmy Choo designed this shoe
to be worn with a great pair of skinny jeans and a slouch shirt. Don't you?
This week Em's Fashionista outfit consists of her favorite red tunic sweater, a turquoise blouse, well-worn jeans, a knit purse from Guatemala and of course, dress-up shoes with lots of bling.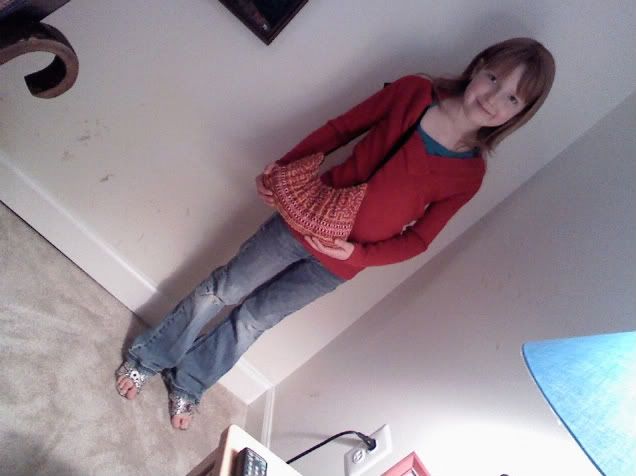 Why it works:
Red & turquoise color pops but faded, worn jeans bring it down a notch. And the shoes? Well, they just bring it all together. Mama's proud.
Janine
LINK Up your Fashion Friday or Fashionista Friday posts:
tagged
fashion,
handbag,
shoes
in
fashion
Email Article