Sunday, May 10, 2009 at 12:52PM
Today I remember that there was a time I was not sure I would ever get to be a mom. Today is a day I remember the mothers who have lost their children.
Today is a day to celebrate new mothers and future mothers.
But mostly, today I will celebrate having the greatest family anyone could ask for.
Today I woke up with breakfast in bed (egg and cheese on kaiser roll, sausage and fruit salad) AND the latest Us Weekly!
I also woke up to little Mother's Day decorations all over my house: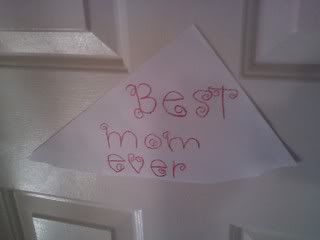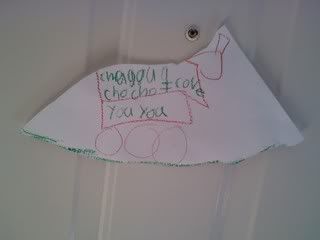 Happy Mother's Day,
Janine

tagged
celebration,
children
Email Article