Friday, December 18, 2009 at 12:40PM
I'm sometimes amazed at The Twofer's sense of fashion...or sometimes lack of it. Not that I'm all that but I can throw a fabulous handbag party every now and then. And I do put lots of thought into what I'm wearing...at least on certain occasions.
Introducing, Fashion Friday - TwoferMom style
So I've decided it would be fun to document some of their outfits...picked out by them. I decided to start today. I can't promise they are all exciting but sometimes it will be surprising just how well the color combinations work. Would love to hear what some of you think!
M chose chocolate brown pants, a turquoise tunic, and topped it with a red holiday cardigan: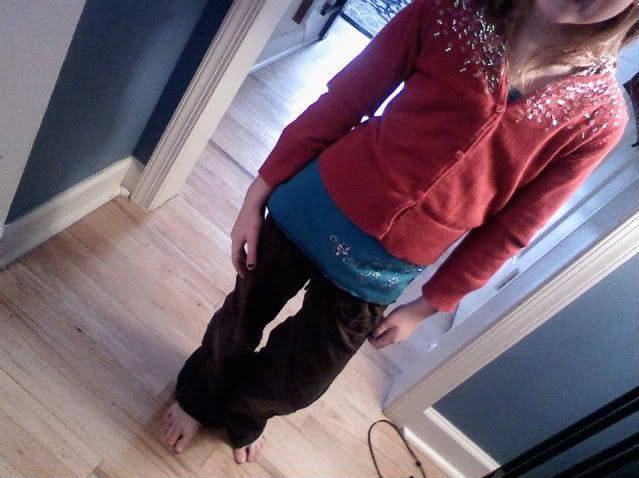 Why it works:
The brown and turquoise are a great combination with a little bit of sparkle at the bottom of the blouse. The shorter length of the sweater and the color give it a nice pop and reminds us the holidays are near.
L chose pink camouflage pants, a red long-sleeved shirt with some sparkles, and her turquoise Mammoth Crocs
Why this works: sometimes the two of them exude twinness in their clothing...red, turquoise, who does that on the same day? Anyway, the fitted pant and the Crocs actually work well for this casual, cozy outfit and the red shirt, again, give it a nice pop!
Happy Friday all you fashionistas!
Janine